VH-SMS (1) Percival P.28 Proctor I (c/n K.325)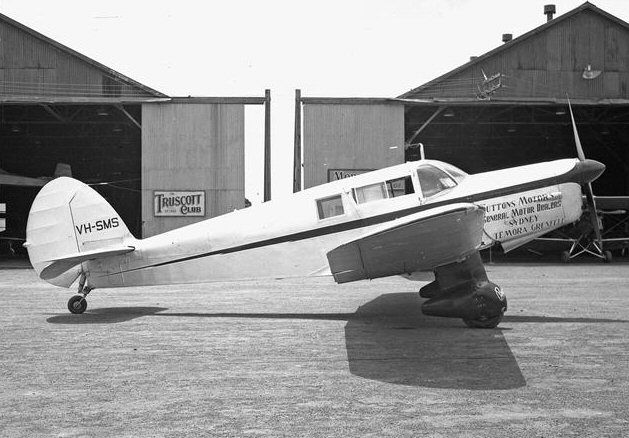 This was the former RAF Proctor 1 P6316 civilianized in 1947 as G-AIEF. It went to Australia
in May of that year having been imported by Frederick Walter Sutton, proprietor of Suttons Motors,
Sydney who persuaded DCA to grant a special "out-of-sequence" registration back when the
Department resisted more than minor diversions from the normal VH-A and VH-B sequence. As
such it was the first aircraft registered in the VH-S series. Fred Sutton, later Sir Frederick, grew
a business empire in Sydney and owned numerous fixed wing aircraft and helicopters, as well as
investing in aviation companies such as Aerial Agriculture Pty Ltd. John Hopton's photo (above)
was taken at Bankstown in 1949.