VH-SMH Douglas DC-3CS1C3G (c/n 13157)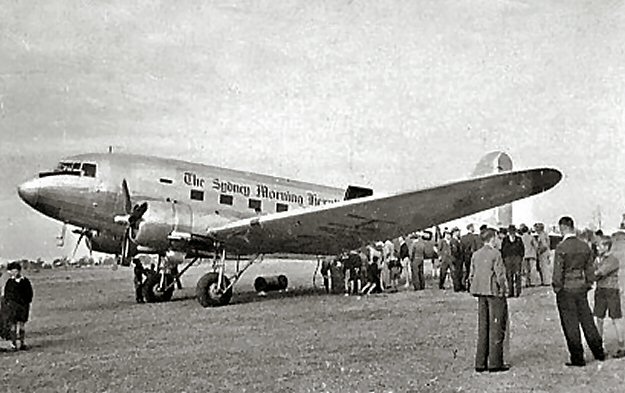 The only images of this Sydney Morning Herald DC-3 thus gleaned are these from the family album
of Alan Sheppard.. They show the aircraft delivering newspapers at Casino, NSW in 1948. The
aircraft was actually registered to John Fairfax and Sons, owners of the newspaper. On 12 October
1950 the DC-3 crashed into a cloud-covered hill near Bungulla, NSW. Sadly both pilot and 1st
officer were killed. Investigation indicated that the probable cause was the failure of the pilot to
maintain terrain clearance under IFR rules and, in fact, had flown lower than 500 ft before entering
low cloud. -SMH was an ex RAF Dakota III, serial no KG565, and had been civilianized for the
newspaper company in December 1946. .