VH-SMD DHC-2 Beaver (c/n 1125)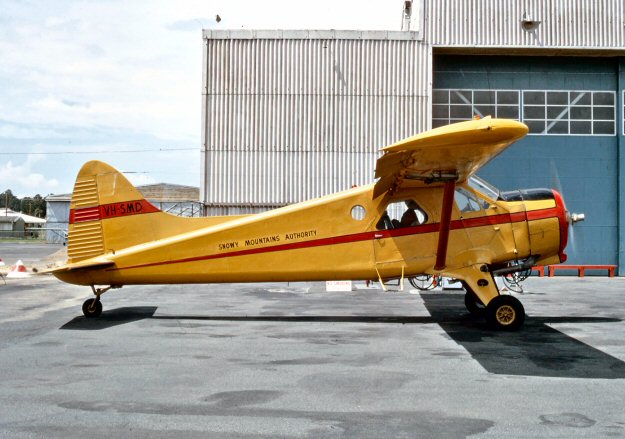 This Beaver had an interesting history. Delivered in February 1958 as VH-DHJ to de Havilland
Australia, it went to the RAAF in August of 1959 as A95-204. It was used by the RAAF's Range
Air Taxi Service in support of the nuclear testing program at Woomera SA. It then went to the
Australian National Antarctic Research Expedition and operated by the RAAF Antarctic Flight
on skis. It suffered extensive damage in a blizzard in Antarctica in December 1960 (high summer!)
and was repatriated to de Havillands where it reverted to VH-DHJ. It was re-registered VH-MKT
in 1962, and was finally sold to the Snowy Mountains Authority becoming VH-SMD. The Ben
Dannecker collection photo above was taken at Bankstown in February 1968, whilst Greg Banfield's
B&W image below was at Mascot in February 1963. Following its SMA use it seems to have
disappeared from Beaver expert Neil Aird's radar, although the FAA claims that the Beaver N541R
is c/n 1125. (This may have been a US Army serial number, in which case N541R is really c/n 313,
which Neil purports).