VH-SMA (3) Pilatus PC-6/B1-H2 Porter (c/n 656)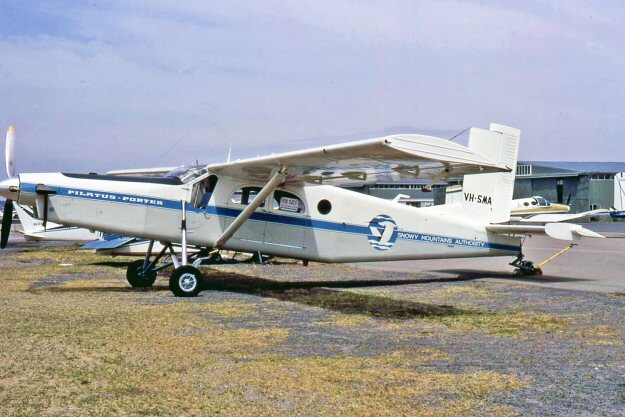 The third -SMA (I think) was this Porter. Mike Madden took the above shot of it at Moorabbin
in January 1973, after it had just arrived from Cooma after sale to Civil Flying Service It was
originally registered new in October 1967 to Snowy Mountains Authority after a ferry flight from
Switzerland where it had the test rego HB-FDC. In June 1974 it was sold to Air Coral in New
Caledonia and became F-OCQV. It later went to New Zealand as ZK-PTP with Air Safaris and
then went back to France as F-GFDC where, incredibly, this 45 year old machine is still flying with
some 200,000 hours on the airframe. Different, engine, of course. .