VH-SLF Cessna 172H Skyhawk (c/n 17255510)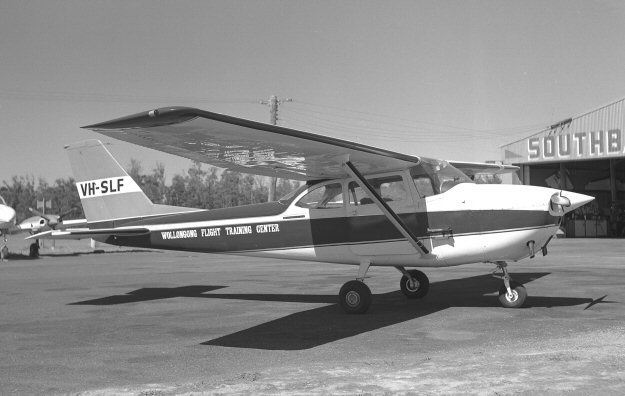 This Skyhawk, bearing the inscription 'Woollongong Flight Training Center' was seen at Albion
Park, NSW in September 1973 by Greg Banfield. It was formerly VH-SAF, and VH-KOU
before that, having been imported in January 1967 ex N3710R. It was re-registered VH-BSB
in 2005 and is still current with a private owner in W.A.