VH-SKY (1) Cessna 175B Skylark (c/n 56829)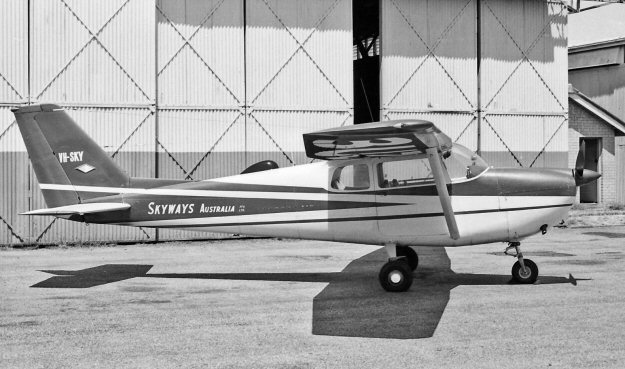 "SKY" for Skyways, or Skylark? Take your pick. Probably the former, since this was long before
Nicholas Air Charter took over Skyways Australia Ltd of Moorabbin, where this shot was taken by
Bob Neate in January 1964. This Skylark crashed into the sea off Dromana, Victoria while on summer
beach shark patrol on 19 December 1964. It was previously N8129T.