VH-SKJ Piper PA-25 Pawnee 235B (c/n 25-3754)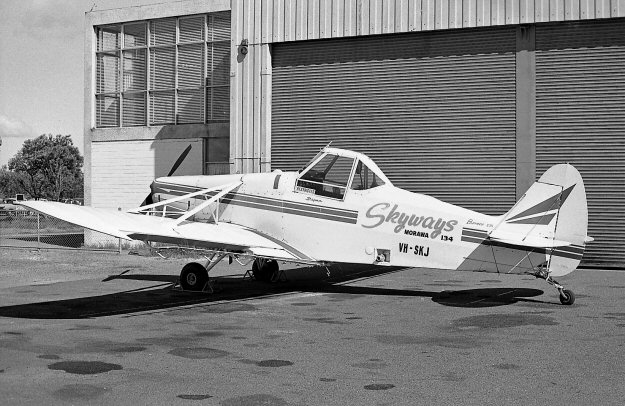 This aircraft was a 1965 model Pawnee previously registered in the US as N7628Z. It was to have
become VH-SKB but that was not taken up, and it assumed the identity of -SKJ. It had come in
from the US where it was N6798Z. Geoff Goodall took the above shot at Jandakot in August 1971,
when the aircraft was in from remote Morawa,WA, possibly for a major overhaul. Either that, or
just being delivered to Skyways. It went on to fly well into the 1980s, being finally writton off in a
crash at Horsham, Victoria in November 1986.