VH-SJJ Bell 206A Jet Ranger (c/n 83)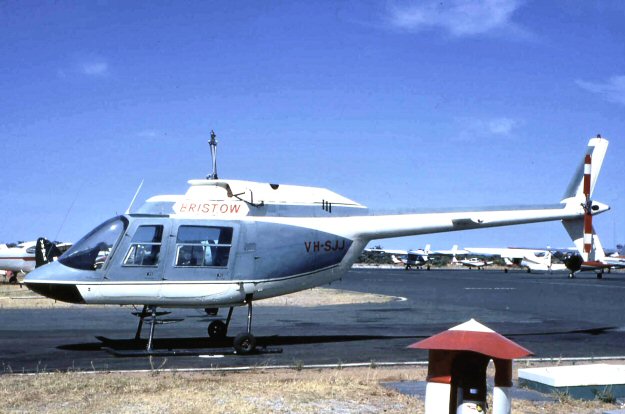 Thie Bell Jet Ranger was first registered in December 1967. It was originally to have been
VH-FVR, but this was not taken up. It was registered to Bristow Helicopters Australia Pty
Ltd., of Perth, WA, a subsidiary of the large, Aberdeen, Scotland based parent company,
and supporting the oil and gas industry throughout both Australia and Papua New Guinea.
Perth, WA for many years. No longer registered.