VH-SJB Cessna 172 (c/n 48062)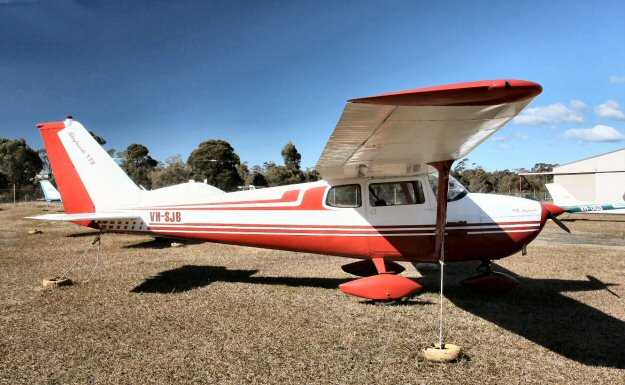 The 'B' model was the first of the Cessna 172 line to officially be dubbed 'Skyhawk'. This example
first came onto the register in January of 1961. Being now almost fifty years old it is looking very
good indeed. Ian McDonell took the above shot at Warnervale Airport, Newcastle, NSW in Aug-
ust 2009. Although CASA gives its c/n as 17248062 it wasn't until 1963 with the 172D that Cessna
officially appended the model number ahead of the serial number.