VH-SIM Cessna 185B Skywagon (c/n 185-0526)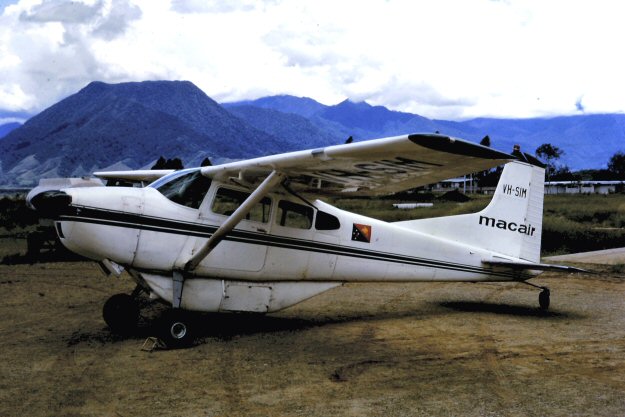 Originally registered in February 1963 (initially as N2526Z) to the Summer Institute of Linguistics
(hence the -SI series) this Skywagon was sold to Macair in August 1970. Ben Dannecker's shot
above was taken in PNG in 1971. Current into the 1980s, and still with Macair, it is no longer
on the register.