VH-SHL Piper PA-28-160 Cherokee B (c/n 28-553)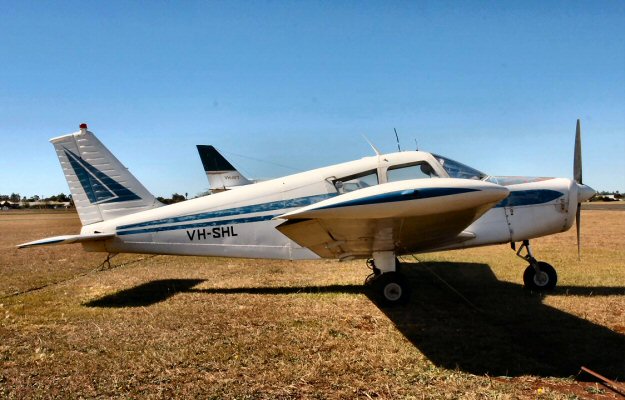 This Cherokee was first registered in July of 1962. It was formerly VH-MED, although whether it
came on under that rego or not (i.e. did it have another different identity before that?) I am not sure.
Ian McDonell took both these photos. Above at Toowoomba in May of 2008, and below at Dalby,
Qld in November of 2011. .I will refrain from making comments about the paint job.....some Aussie
owners seem to get very upset at some of my remarks which they called disparaging. Who me?