VH-SFN SIAI-Marchetti SF.260 (c/n 122)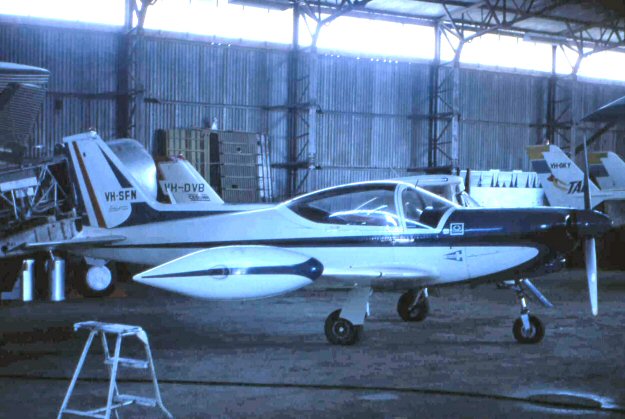 Rare shot taken by John Wheatley in the hangar at Bankstown. This SF.260 was one of only two
such machines registered in Australia. It was the former G-AXKA and was an entrant in the Dec
1969 London-Sydney Air Race. Initially registered OO-HEI when new, it only remained in Australia
for just over a year having been registered -SFN in January 1972 and sold overseas (possibly in the
Philippines) in February 1973. John's shot was badly underexposed and, in lightening it, the dark blue
trim has become almost black.