VH-SFL (2) Fletcher FU-24 Mk II (c/n 154)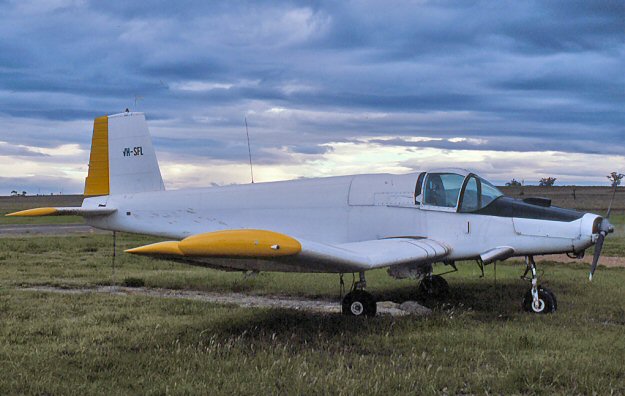 Here's an ancient Fletcher, inactive at the time but left out under threatening skies at Camden, NSW
in March 1989. Photo by Danny Tanner. When new in January 1970, it was registered in New
Zealand as ZK-DAJ. Sold in Australia almost immediately it was to have become VH-EQL but for
some reason this was not taken up and it became VH-SFL instead. It appears to have been withdrawn
from use in 1988, then languished somewhere until 2002 when it was restored back in New Zealand
becoming ZK-SFL with which ID it is still current.