VH-SFJ Piper PA-25-235/A1 Pawnee B (c/n 25-3641)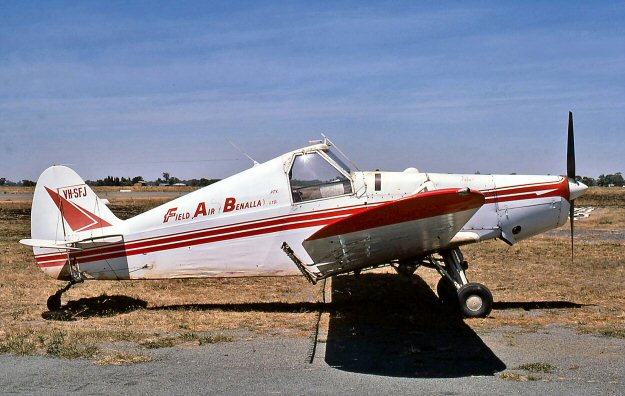 Here's a 'razor-backed' Pawnee (converted to a 2 seater with raised fuselage fairing) at Shepparton,
Victoria in February 1975. Photo by Mike Madden. The aircraft was operated, at the time, by Field
Air of Ballarat who did the conversion of this, and several other similar machines. VH-SFJ first came
on the register in January 1966 as a regular Pawnee for Skymasters at Morwell, Victoria. It was dest-
royed in a crash at Finley, NSW on 17 November 1980.