VH-SFA Cessna 172D Skyhawk (c/n 17250120)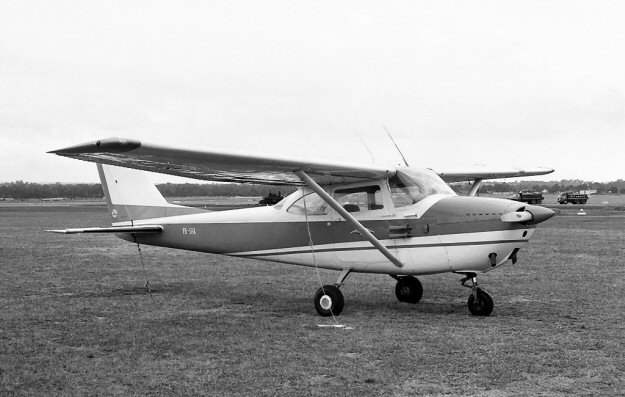 VH-SFA was registered July 1963 to become the first aircraft for the Sydney Flying Group
aircraft syndicate at Bankstown. It carries the rego in the same minuscule style as the Illawarra
Flying School, so were they of the same syndicate? David Carter photographed -SFA at
Bankstown in 1970. In the original print the group's winged logo can been seen on the door.
The Skyhawk was still flying with them into 1977.. –SFA crashed at Herbert Downs, Qld,
on August 14, 2007. It was owned at the time by the Northern Australia Pastoral Co, likely
for cattle mustering. The nature of its accident is not known.