VH-SEB Auster V (c/n 1916)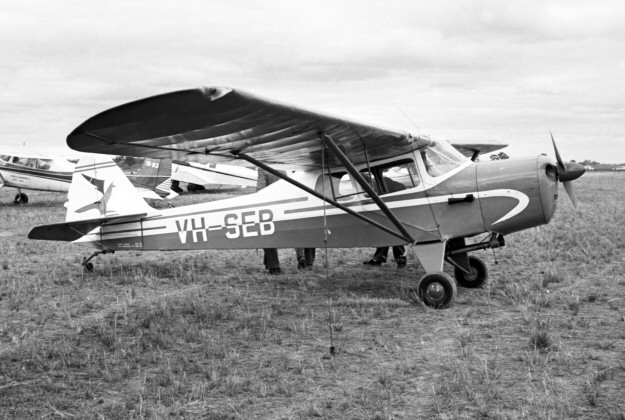 This Auster came to Australia at the end of 1958 from Singapore, where it had been registered
as VR-SEB. For simplicity's sake it became VH-SEB. Bob Neate's shot (above) was taken
at Mildura in 1962. At that time it was popular to dress up Austerrs in what I deem as "pseudo
Piper" liveries! Geoff Goodall took the photo (below) much later at St. Arnaud, Victoria in 1983.
wherein at least it

looked

like an Auster . This aircraft was one of several which had been de-
mobbed in Singapore. During its time in the colony it was extensively rebuilt from an ex RAF
Auster TW522 and another mark V, VR-SDL using a multitude of Taylorcraft parts. So much
so that its c/n is usually quoted as TAY983D. It is still currently on the register.