VH-SEA Cessna 172C Skyhawk (c/n 17557057)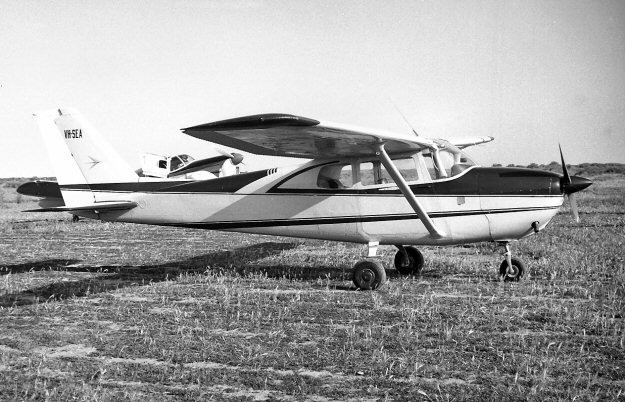 This aircraft was built as a 175C, and originally registered VH-RDT. As such it crashed in the
WA outback as the result of being stolen from Maylands Aerodrome in Perth. When rebuilt by
Hazair Aircraft Sales & Service at Orange, NSW in July 1963 it had its 175 hp Continental
GO-300-E engine replaced with a 145 hp O-300-C, thus making it a 172C*. During rebuild
it had been sold to Messrs J.W. Smith & E.A Wade of Birchip, Vic and was re-registered using
a combination of their initials. Above it is seen in October 1963 at Blyth, SA, whilst the more
contemporary shot of it below was taken by Barrier Colledge at Goolwa, SA in February 2007.

* Interestingly, CASA insists on giving it the c/n 17257057, which is actually a Cessna 172I,
N46126 based not from from where I live in North Carolina. Wouldn't it be funny if the
current owner decided to sell it to Oz......then there would be two aircraft with the same c/n..