VH-SDD Beech V35 Bonanza (c/n D-8464)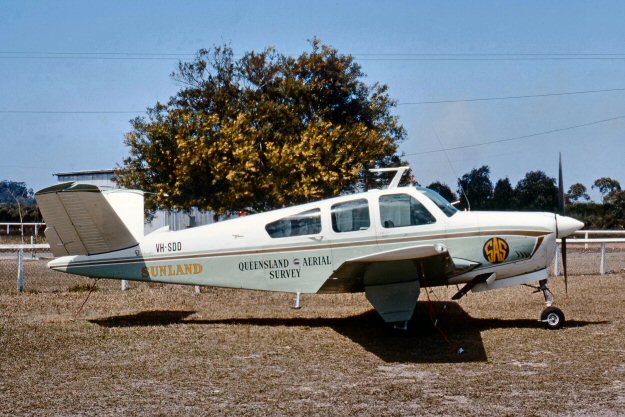 This Bonanza went on to serve with the Royal Queensland Aero Club in the 1970s before being
sold off to a private owner at Archerfield. It was first regsietered in November of 1967. Greg
Banfield took the above shot of it just under a year later at Port Macquarie, NSW in September
1968. It was current until quite recently (2008) but appears now to have lapsed its CofR.