VH-SCT Piper PA-25-235 Pawnee B (c/n 25-3483)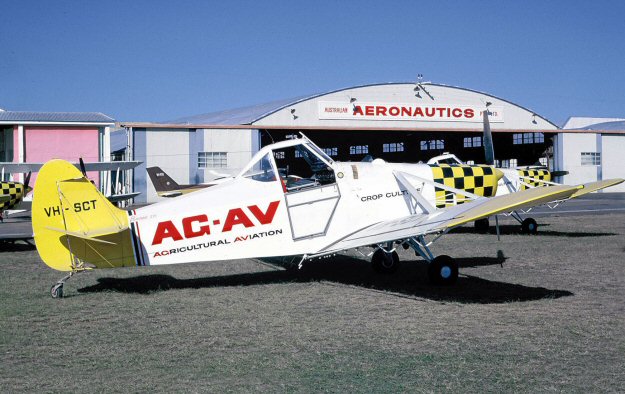 First registered on 3 November 1965 to Ag-AV, this model B Pawnee was seen at Archerfield in
1966 by Ben Dannecker. For an agricultural machine, it led a fairly long life, and, like many of its
ilk, became a glider tug later in life. On a glider tug flight near Jondaryan, Queensland on 1 Nov
1992 it was struck by the glider it had been towing in a fairly severe thermal. Damage to the port
wing resulted in the machine spiraling and diving vertically into the ground. The pilot was killed.