VH-SCC Percival P.30 Proctor II (c/n H.44)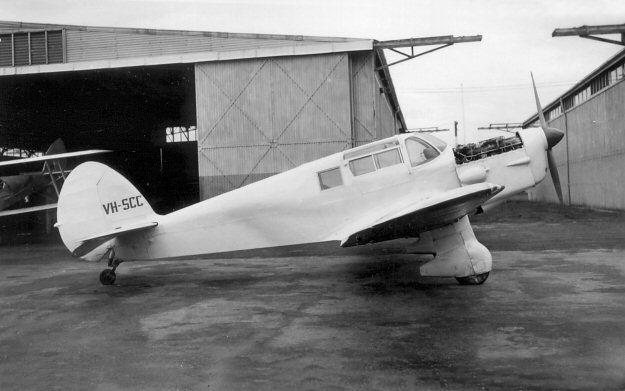 VH-SCC was one of the Proctors built for the Fleet Air Arm (ex BV544), It was civilianized
in the U.K. as G-AKWO and exported to Australia in 1955. My shot shows it at Moorabbin
soon after it arrived. It was reputed to have been withdrawn from use as late as 1974. Geoff
Goodall provides two other images of it below (upper) at Blyth in 1963 and (lower) at Parafield
in 1967 (by which time it would have had to have special DCA compensation and rigid inspection
procedures regarding its wood bonded construction in order to be permitted to fly).