VH-SCB Cessna 180 Skywagon (c/n 32658)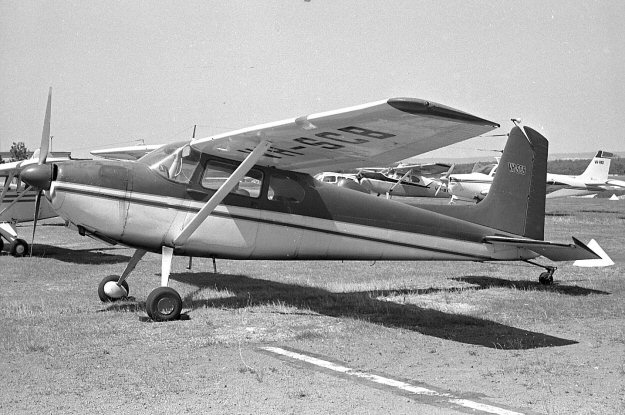 -SCB was an early 180 imported originally as VH-TPL by Toomaroo Pty Ltd who operated the
Toowoomba Foundry in Queensland. This company entered the aviation field, establishing
Southern Cross Aviation to develop its own design, the Southern Cross SC 1 VH-SCA.*
Consequently, the 180 was re-registered -SCB in October 1960. It was sold off in 1963 going
to a variety of owners until cancelled in March 1985. Geoff Goodall's shot above was taken at
Jandakot in November 1969.

* Although a promising 4-seater touring and training aircraft design the SC 1 was never put into
production due to the economic climate of the early 1960s, plus the fact that Cessna and Piper
were flooding the Australian market with imports, and the SC 1 could not compete with the
prices at which the US manufacturers were delivering their products. .