VH-SBU Cessna 185A (c/n 185-429)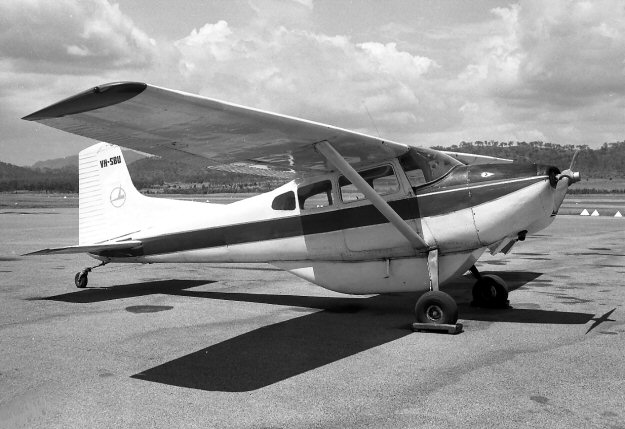 This Cessna looks pretty beat up. It was an ex TAA Sunbird Service machine, working, when
Geoff Goodall took this shot at Port Moresby in October 1968, for STOL Commuters Pty Ltd.
Somewhere along the way it lost its spinner. It was a 1962 model (ex N1629Z) first registered
to TAA in August of that year (possibly brand new out of Wichita). TAA flew it on their Sunbird
commuter services until 1965 and then sold it to STOL Air Services Pty Ltd who changed their
dba name to STOL Commuters in 1968. It was sold in 1971 to Richard Leahy for A$6,500
(about $3,000 US at the time - not a bad deal, although it probably needed a lot of work). It was
subsequently re-registered in Papua New Guinea when independence was gained as P2-SBU,
and later as P2-SEQ.