VH-SBN Douglas DC-3CS1C3G (c/n 10001)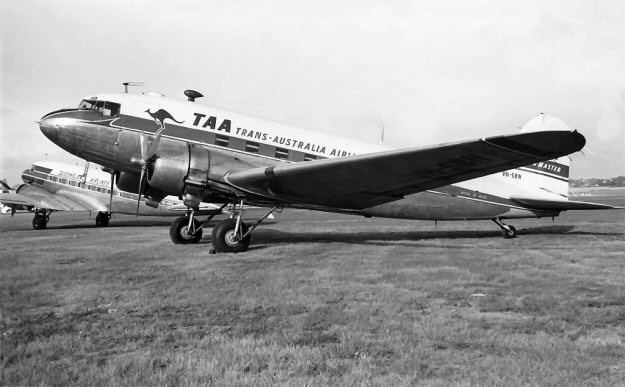 Formerly the freighter VH-TAH this DC-3 VH-SBN when transferred to Sunbird services
in 1962. Sold in 1968 to (the paradoxically named) JetAirlines of Australia. After this
short-lived operation the Australian Aid section of the Department of Foreign Affairs donated
it to the Cambodian Air Force in 1971, where it was flown with serial 24139. The images
above and immediately below are from the Peter Gates collection. That at the foot of the
page showing -SBN in Australian Air titling is from the Graham Bennett collection (via Geoff
Goodall), and was taken at Essendon in 1971.