VH-SBL Douglas DC-3CS1C3G (c/n 12056)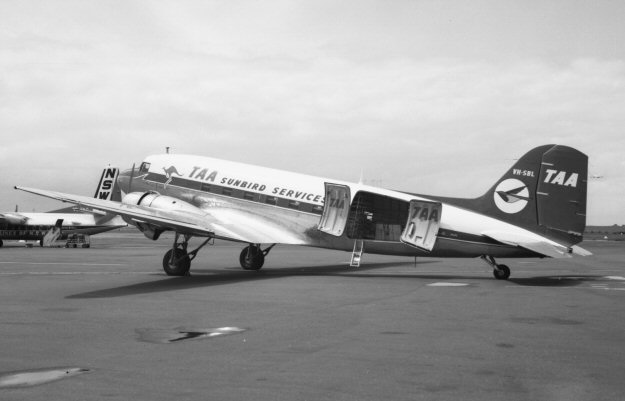 Well, even as VH-TAE this aircraft had always been a freighter with TAA. However, when
converted in 1960 (by Hawker de Havilland) for use in Papua/New Guinea it was given a mix-
ed freighter/passenger interior. When Greg Banfield saw it at Mascot (above) in December
1963 it was still looking pretty much like a dedicated freighter.. It was sold to Air Nuigini in
1973 becoming P2-SBL, and then re-registered P2-ANR a couple of years later. It re-entered
the Australian register in 1976 still as VH-SBL for Forrestair Stephen Pty Ltd of Melbourne and
used on freighter services across the on Bass Straight. Photo # 2 is an interesting shot from the
Ben Dannecker collection showing -SBL in formation with VH-BAB during an airshow at RAAF
Point Cook in December 1976. After a period of open storage from 1978-1981 it reappeared
in the markings of General Cargo Airways as as seen in the photo # 3 below from the Barry
Maclean collection. It was then refurbished with plush seats and flew around entitled "DC-3
Australia" as seen in another (albeit somewhat washed out) image from Barry's collection (# 4).
Finally, Phil Vabre took the shot on the foot of the page (# 5) at the Narromine Airshow in 2005.
The old lady is now used on ad hoc commemorative flights.


2.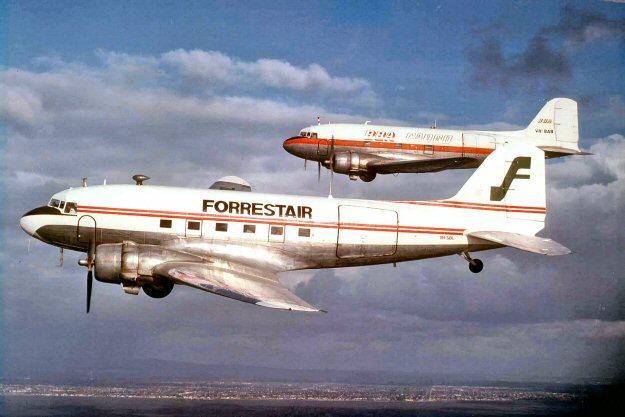 3.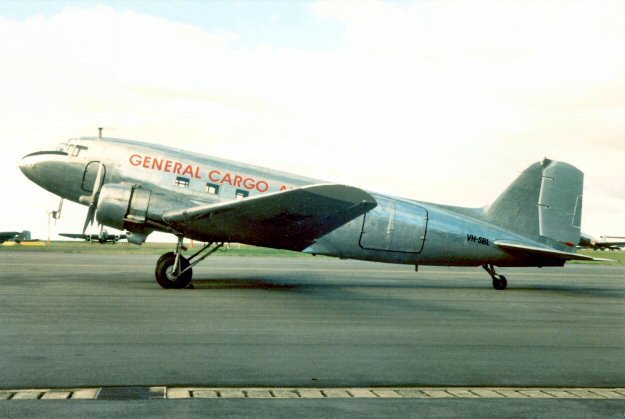 4.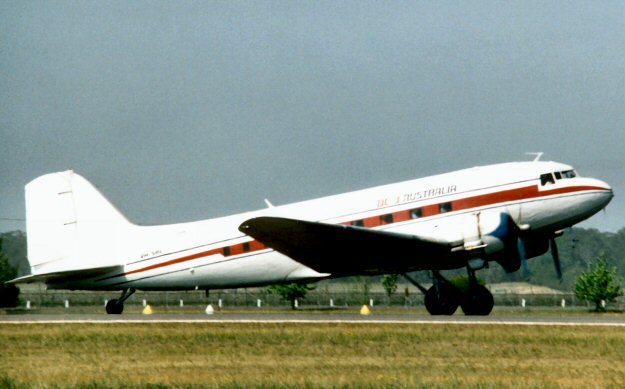 5.