VH-SBJ Douglas DC-3CS1C3G (c/n 13622)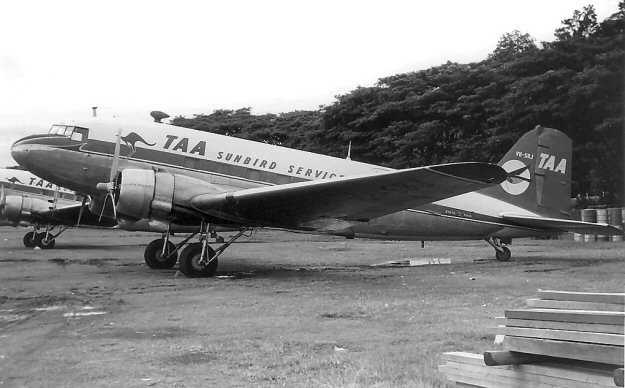 Was VH-TAV in regular TAA service. Passed to the TAA's New Guinea 'Sunbird' operation
in the mid 1960s. Photo above courtesy of the Peter Gates collection, whilst the nice color shot
below taken at Lae in 1968 is from the Geoff Goodall collection. VH-SBJ was sold (donated?)
to CASI (Continental Air Services) in Laos in 1969 and became XW-PEE. From there it
appears to have received the US registration N13622 (same as its c/n) and sold in December of
1970. Its history from then on is obscure.