VH-SBE Douglas DC-3CS1C3G (c/n 12539)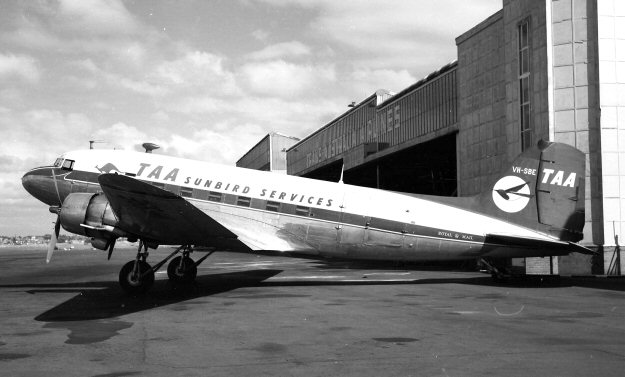 VH-TAW when with regular TAA operation. Became VH-SBE in 1960. Greg Banfield's shot
above was taken at Mascot in October 1966 Purchased by CASI (Continental Air Services
Inc) in 1968 and was one of the DC-3s leased by Air America during the Viet Nam war.
This one was registered XW-PFT, based in Vientiane. It (somehow) survived that S.E. Asian
conflict and was returned to CASI and sold to J.M. Garfinkle, of Tarzana, California, dba East
Asia Air Transport of Phnom Penh, as N83AC. Its registratiuon was cancelled in 1981.
Presumably the aircraft was scrapped in Cambodia.