VH-SAV SAIA-Marchetti FN.333 Riviera (c/n 0101)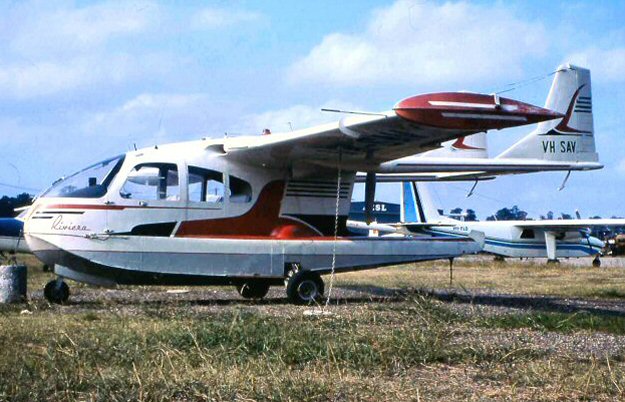 This 4 seat amphibian was developed by the Italian Nardi Company and first flew in 1952.
SAIA-Marchetti obtained manufacturing rights and built about 10 complete machines and a
number of kits which were shipped to North Star Co of Newark, NJ and completed as the
Lane Riviera. Only one, VH-SAV seen above in this shot by John Wheatley, made it to
Australia. It was first registered to the importers, Transfield in September 1964. It is still
registered after several owners and is, I believe, currently (2008) undergoing yet another rest-
oration. It apparently has only some 500 hrs on the airframe with, surprisingly for a seaplane,
very little corrosion..