VH-SAK Beech N35 Bonanza (c/n D-6776)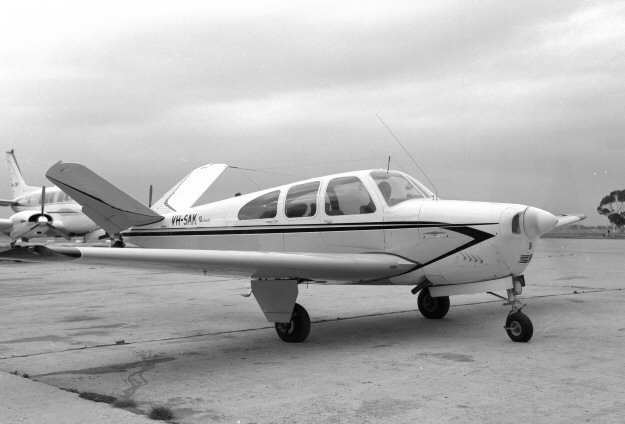 This Bonanza had been imported through de Havilland's distributorship in October 1961 as VH-DHB.
It was sold to Somerset Airways of Longreach, Queensland the following month and became VH-SAK.
On 28 March 1963 Somerset sold it to M.N. Calvert of Nerrin Nerrin, Victoria and it was officially re-
registered as VH-MNC. However, when Dick Hourigan took the above shot at Essendon on 1 April
1963, the painter had not gotten around to repainting it (photo via the Geoff Goodall collection).