VH-SAC (4) Piper PA-28-180 Cherokee D (c/n 28-4556)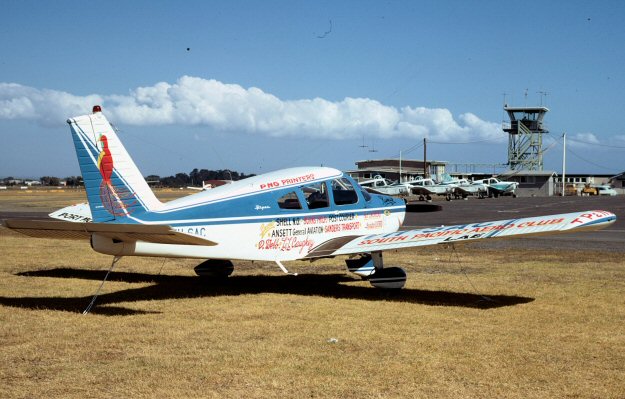 This, the fourth VH-SAC (although the fifth would be the Tiger which had already had held
the rego, and was restored to it in 1991) was registered in October 1969 and is carrying a
plethora of sponsors in this shot by Danny Tanner. Even the wings and tailplane were used!
The provenance of this shot is unknown, but probably at Bankstown following the 1969
London-Sydney Air Race. VH-SAC went to the South Pacific Aero Club in New Guinea
and was reregistered P2-SAC in 1975.