VH-RZU Cessna 172H Skyhawk (c/n 17255646)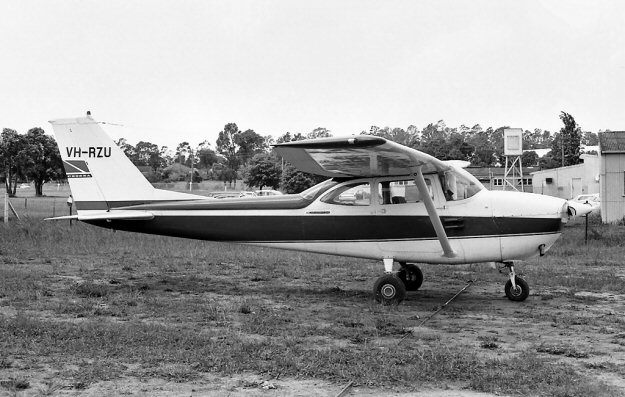 Registered in May 1967, VH-RZU had been N2446L before being crated and shipped to
Australia. (Maersk Lines, or whoever it was, must have made a lot of profit between Cessna
and Rex Aviation in the 60s and 70s). David Carter's photo of this Skyhawk was at
Bankstown in 1969. In the mid 1970s it was based at Wellington, NSW . –RZU
was withdrawn from use in October 1986 and after a long rebuild returned to the register
in March 1997. It was not to be a lengthy return and September 2000 it was struck
off as damaged.