VH-RZM (2) Cessna 210K Centurion (c/n 210-59268)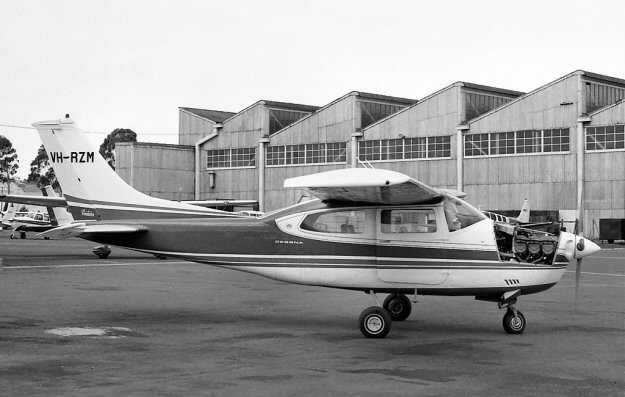 VH-RZM was registered in August 1970 around the time David Carter photographed it at
Bankstown, just after assembly. . By the mid 1970s it was with Mt Isa Copying and Air
Charter. North Westinair, also of Mt Isa, acquired the aircraft in early 1993, possibly after
taking over an existing operator because other aircraft were transferred to its name at this
time. It was the beginning of a string of undercarriage related problems for -RZM. On
September 1993 nosewheel shimmy at Mornington Island led to it collapsing. Then on
July 1, 1995 it belly-landed at Mt Isa followed by a nosewheel collapse when it ran off the
runway at Arizona Station on February 11, 1995. In January 1997, –RZM was sold in
the Philippines, registration unknown.