VH-RZL Cessna 150G (c/n 15064555)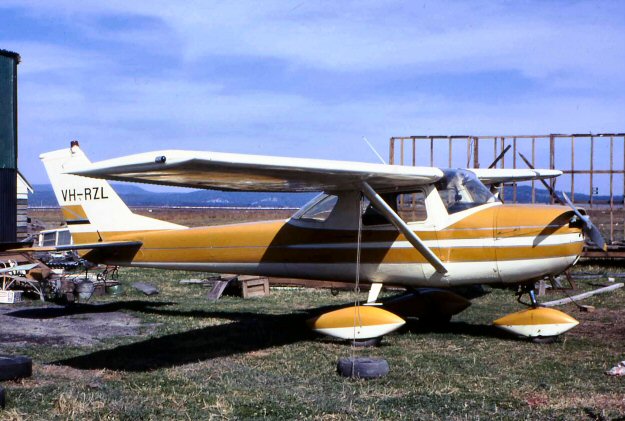 This bronze color was quite common on 1966-1958 150s. Ex N3155X, this one was owned,
for a while, by Smithy's Airforce based at Newcastle, NSW. I suspect John Wheatley's shot
above showing the aircraft in its original Cessna livery was taken before that time, however.
Today it is privately owned and based in Emerald, Queensland. Ian McDonell saw it at the
Old Station Fly-In and Heritage Show near Raglan, Queensland in May 2016.