VH-RZI Cessna 150G (c/n 15064552)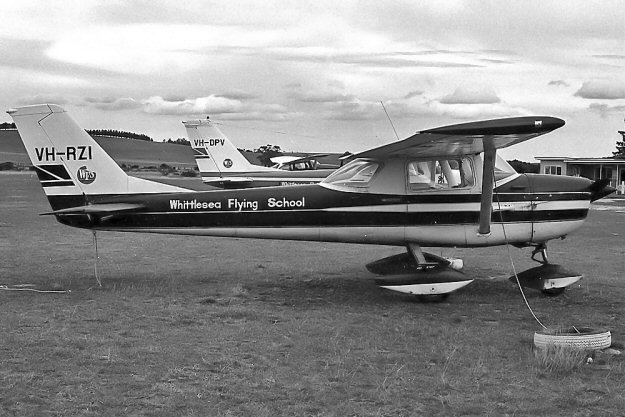 This Cessna was delivered to Melbourne Cessna dealers Schutt Aviation at Moorabbin and then
quickly sold to Whittlesea Flying School. David Tanner's shot above was taken in the early 1970s.
Kevin Murphy's photo below was taken at Bankstown in October 1966 when the aircraft was
brand new, just out of the box. Whittlesea was a thriving operation just north of Melbourne, which
ceased when the landlord ended the airfield lease Today (2014) -RZI is privately owned in the
Lake Macquarie district of NSW. .