VH-RZH Cessna 150G (c/n 15064551)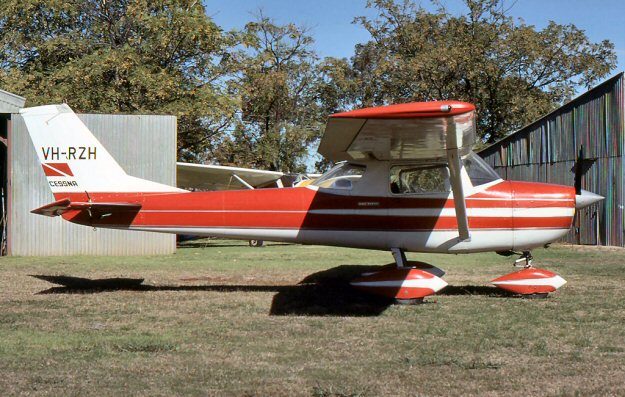 Registered new in September 1966, VH-RZH was built as N3151X at the Cessna factory.
About the time David Carter photographed it at Griffith in 1978 it was based at one of the
airports on Melbourne's north-east fringe such as Lilydale or Coldstream . In June 1998
–RZH was removed from the register as withdrawn from use.