VH-RZA Lake LA-4-180 (c/n 304)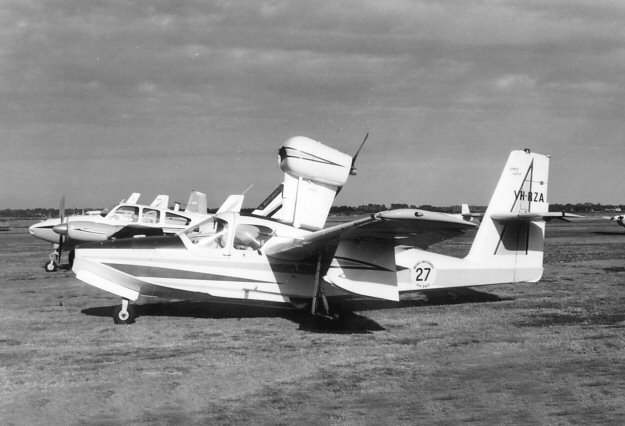 Not exactly the type of aircraft one would associate with racing, but there you are...........
This Lake was entered into the 1966 Mobil-Moomba Air Race. Richard Maclean, who
took the shot above, does not indicate where it was placed. Mike Madden saw it at
Bankstown (below) in 1969. This aircraft was previously registered in the US as N1142L.
Over 30 LA-4s have been imported into Australia over the years. VH-RZA was
unfortunately destroyed by a fire at Holbrook, NSW in July 1970.