VH-RZA Lake LA-4 Buccaneer (c/n 304)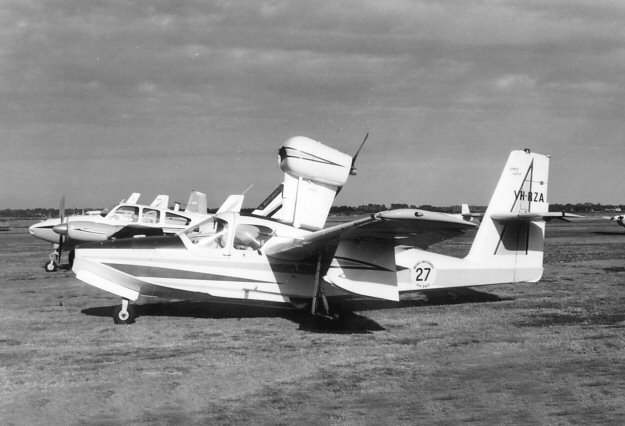 Not exactly the type of aircraft one would associate with racing, but there you are...........
This Lake was entered into the 1966 Mobil-Moomba Air Race. Richard Maclean, who took
the shot, does not indicate where it was placed. This aircraft was previously registered in the
US as N1142L. Over 30 LA-4s have been imported into Australia over the years. Fate of
this one is unknown (by me).