VH-RYS Cessna 182A Skylane (c/n 51011)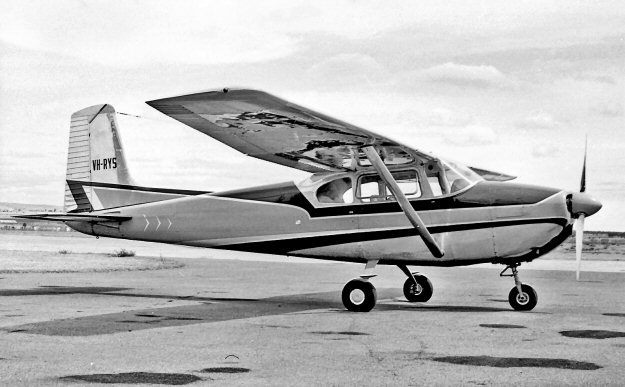 The straight-tail 182A was the first to adopt the name Skylane. This one had just been re-registered
from VH-RWL in August 1963 to allow its owner R. W. Langford of "Allandy" Station via Broken
Hill to use his initials on a brand new Cessna 205. The VH-RY series was one of several general
allocation registration blocks used during 1963 which filled very rapidly. VH-RYS is currently regis-
tered to a private NSW owner. Photo by Bob Neate.