VH-RYK Cessna 172D Skyhawk (c/n 17249795)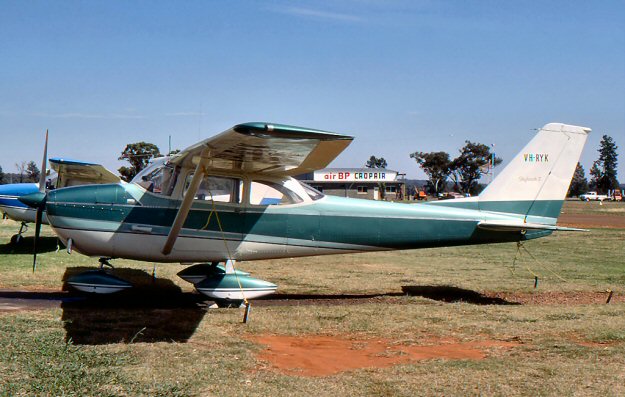 N2495Y when it came oput of the box, VH-RYK was registered in in January 1963.
David Carter's photo above shows this immaculate and spatted example of the deluxe
Skyhawk at Griffith in 1978 . Around that time it was based at Coldstream, on
Melbourne's outskirts. In July 2006, –RYK had its registration revoked along with
many other aircraft but, unlike most, never returned to the register.