VH-RYI Cessna 172D Skyhawk (c/n 17249847)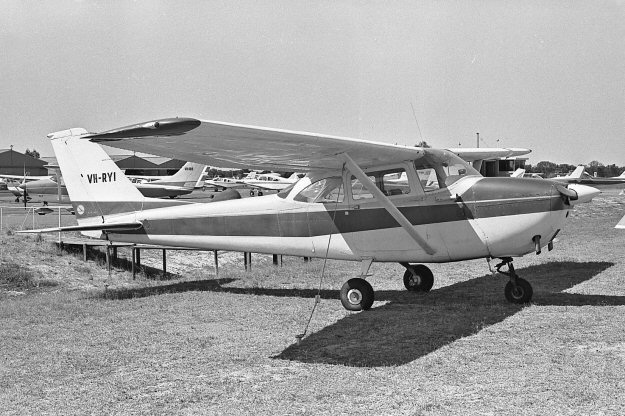 A scene like this would have been unthinkable 20 years prior, with the plethora of Wichita Spam
Cans seen in the background of this shot taken by Geoff Goodall at Jandakot in January 1972.
It wasn't until the late 1950s that dollar restrictions were lifted in Australia and American lightplanes
began to ease out, and then practically eliminate, British imports of the same genre. VH-RYI came
in some five years after the lifted ban and arrived at Rex Aviation at Bankstown in February 1963
When this photo was taken it was operated by J.H. Evans & Co of Wongan Hills, WA. Just under
a year later on 23 December 1972 it flew into a willy-willy (a kind of mini-tornado for US readers)
whilst lading at Wongan Hills, crashed and burned. Fortunately the two occupants escaped with
minor injuries.