VH-RYG Cessna 205 (c/n 205-0105)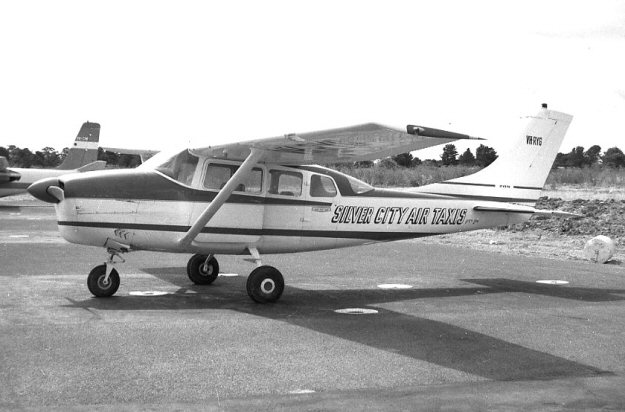 VH-RYG was with Silver City Air Taxis when this shot, by Geoff Goodall, was taken at Adelaide
Airport in March 1963. It had been registered as a new aircraft to Australian Cessna dealers Rex
Aviation two months earlier. Later it was traded to Piper dealers Ansett General Aviation when
SCAT changed its fleet to Pipers in 1966. VH-RYG was destroyed on 31 March 1969 in a crash
in the Weddin Mountain Range near Grenfell NSW, all 4 occupants were injured and were lifted
out by a RAAF Iroquois.