VH-RYE Cessna 150C (c/n 59770)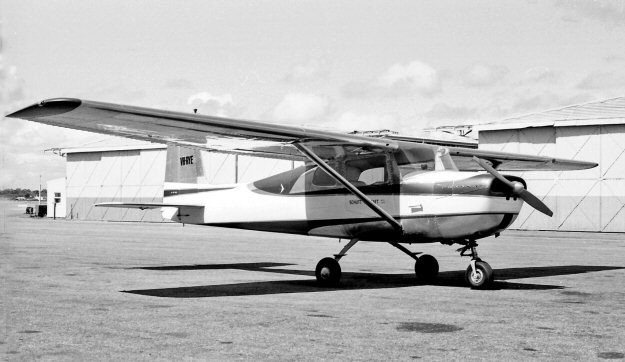 Here's Cessna 150C VH-RYE at Moorabbin on New Year's Day 1964 whilst it was still with
Cessna dealers Schutt Aircraft Pty Ltd. It had only been registered to Schutts two weeks earlier
on 17 December 1963. It went on to numerous owners and was finally deleted from the register
in July 2006.