VH-RYB Cessna 205 (c/n 205-0195)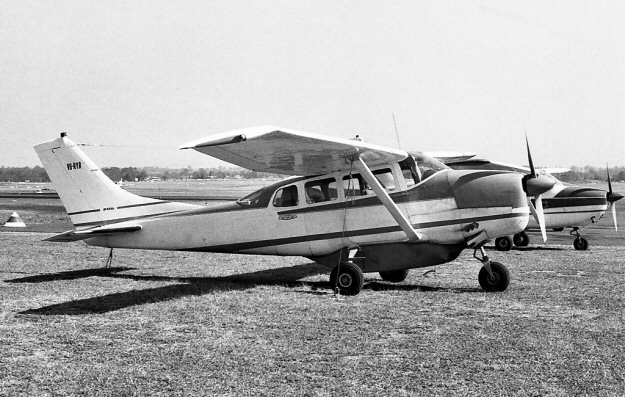 Cessna saw the potential for a fixed gear version of the six-seat Cessna 210 Centurion and
released the Cessna 205 in 1962. Officially the Model 210-5, it even retained the bulge
under the cowling where the nose gear retracted on the Centurion. The 205 eventually took
on a life of its own, as the Cessna 206, but not before a handful of the 574 built found their
way to Australia. VH-RYB was registered in August 1963. David Carter's picture shows
it at Bankstown in 1970 with a cargo pod and wearing signs of hard work. . In October
1971 it was damaged in a storm – location unknown – and was off the register for the next
eight years. –RYB was current in January 2017 with an owner from Newcastle.