VH-RXT Cessna U206B Super Skywagon (c/n U206-0701)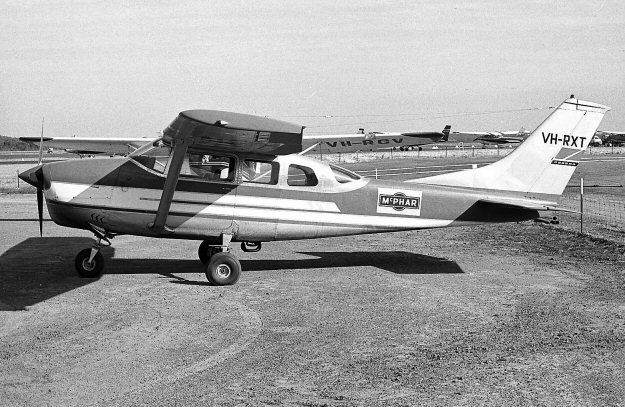 This Super Skywagon came on the register in January 1967 and was originally owned by Far North
Supplies (FNS) of Anadamooka Opal Fields in South Australia.. It was short-lived at that locale
however, and on 15 March 1967 arrived at Ross Aviation Facilities Pty Ltd at Parafield in Adelaide
There it was to have been operated as a privately registered aircraft. Correspondent Jim Hynd
advises that, in the event, he and the owner set up an operation under the name "Northair Charter" and
flew the big Cessna for that business enterprise until at least April/May 1969. It is seen in the shot
below by David Mackenzie at Parafield, Adelaide in January 1969 wearing Northair titling. In Geoff
Goodall's photo above, at Jandakot in April 1972 it was owned by McPhar Geophysics A later (mid
1970s) owner was Robby's Aerial Services at Parafield. Today (2015) it is currently owned and
operated by Caboolture Aircraft Charters Pty Ltd.