VH-RXQ Cessna 150G (c/n 15065197)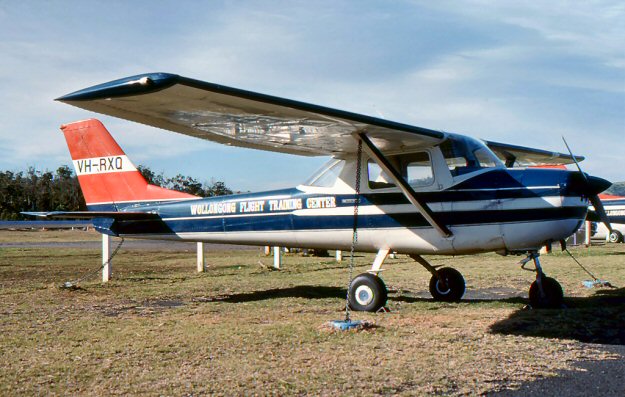 This 150 was N3897J when it came out of the box. It was registered to Rex Aviation in
December 1966. In 1976 when David Carter photographed it at Albion Park it was
with Wollongong Flight Training Centre. –RXQ was damaged beyond repair near Elliott,
Northern Territory, on October 29, 1980.