VH-RXA Piper PA-28-160 Cherokee (c/n 28-574)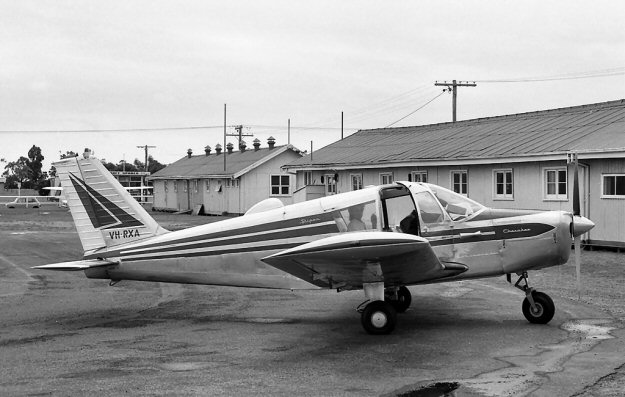 This was the former Royal Aero Club of NSW's VH-RSD. When sold off it became VH-RXA
in August 1967, and had this weird all-metal, (Globe Swift-like) livery. . David Carter photo-
graphed it (above) at Bankstown in December 1969, whilst John Wheatley's shot below was
somewhat later when it was an entry in a rally. . In 1976 it was based at Port Augusta, SA and
was still current in January 2017. -RXA was in the same ownership as VH-RTL, the former
VH-RSB, and based at Benalla, North East Victoria.