VH-RWZ (1) Cessna 182E Skylane (c/n 18253883)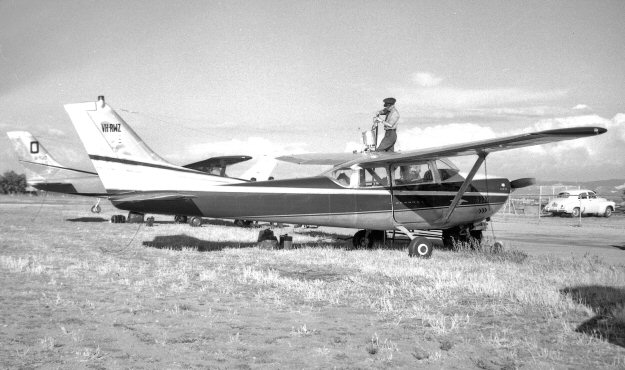 VH-RWZ accompanied VH-RWO on a trip from the Royal Aero Club of WA to Adelaide
Airport on New Years Day 1962. Note that Oscar has a large ID letter on the fin whereas
Zulu has not yet had it painted on. -RWZ had been acquired new from Rex Aviation in June
of that year, having been imported under Rex's stock registration VH-RBQ. When sold by
the club in 1966 it became VH-CKZ.