VH-RWY Cessna 182F Skylane (c/n 18254532)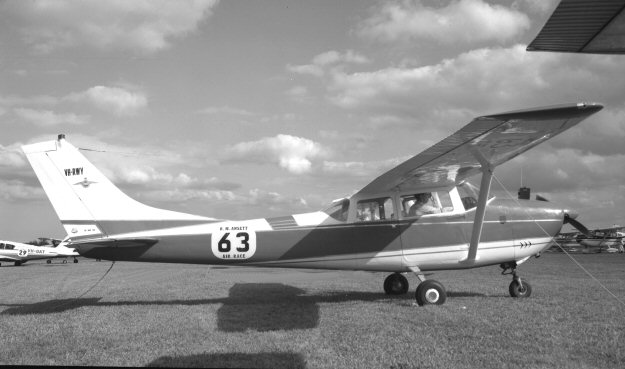 Another Ansett Air Race Skylane seen at Bankstown on 29 March 1964 by Greg Banfield. It was
a Royal Aero Club of WA aircraft flown in the event by R.E. Graham. It had been registered new
to the club on 3 May 1963. In November 1969 it was sold to a private owner before moving north
to Walker Aviation at Port Hedland, WA. It was wrecked in a forced landing at Miller Outstation
on 'Malina' Station on 29 January 1975. The fuselage of the remains married to the tail of a Cessna
Cardinal was used for fire fighting practice at Port Hedland Airport.