VH-RWO Cessna 182C Skylane (c/n 52908)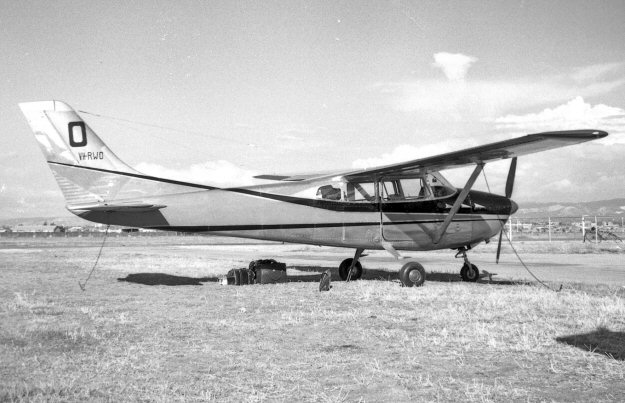 This shot was taken by Geoff Goodall at Adelaide Airport on new Years Eve, 1962 while on a
holiday flight from Perth. -RWO had been accompanied by -RWZ, a 182E model Skylane.
The Royal Aero Club of WA purchased -RWO from Aero Service Pty Ltd at Maylands Aero-
drome in October 1960 when it was registered VH-WFZ. It made the short ferry flight over to
Perth Airport where the club was then based on 13 October 1960 flown by club instructor Harry
Pepper. Re-registration to VH-RWO came two weeks later. Color scheme was red and black
on natural metal. The RACWA sold the machine in November 1964 whereupon it became
VH-CKO.