VH-RWO (1) DHC-1 Chipmunk T.10 (c/n C1-0074)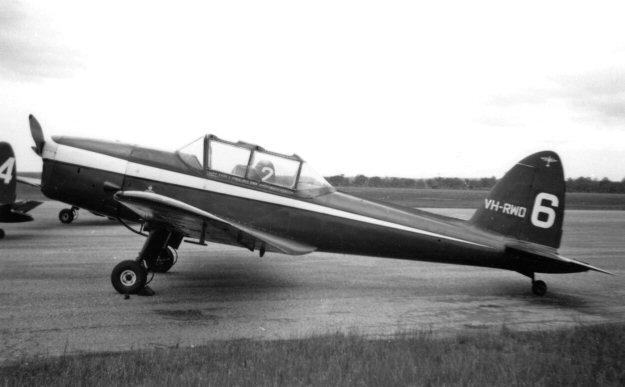 This photo, from the Geoff Goodall collection shows -RWO at an air show at RAAF Pearce, WA in
September 1960. It was one of the last to be civilianized from a batch of RAF disposals, (November
1958, ex WB634) and was acquired by the Royal Aero Club of WA, where it was known as 'Chip-
munk 6' In August 1961 it was sold to the Indonesian flying school Lembaga Penditikan Perhubingan
as PK-AAY. There it joined a large fleet of Chipmunks, Saab Safirs and Beech 18s used to train
military pilots. .