VH-RWM Cessna 150B (c/n 15059495)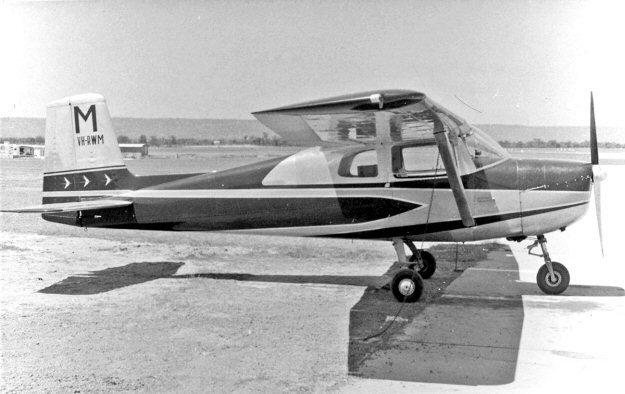 Two shots of this RACWA 150B taken at different Perth Airports. Above, by Mike Madden
in March 1963 when the club was based at Perth Airport, having left the old Maylands base, and
whilst waiting for the 'new' airport at Jandakot to be completed. And below, by Geoff Goodall
at Jandakot in July 1973 after it had been sold off by the club. Other than the 'Snoopy' on the tail,
it was still in stock Cessna livery Originally imported by Rex Aviation s in March 1962 as VH-RBS,
the diminutive trainer was re-registered -RWM a couple of months later when acquired by the Royal
Aero Club of WA. Replaced by the club with a newer model Cessna in 1969, it was sold to
"Cardabia" Station, out of Carnarvon WA, then later moved on to a series of other WA owners.
It is still current although has been horribly (in my opinion) modified with a STOL kit, a 180 h.p.
engine and balloon tires. Oh dear. Ian McDonell saw it thus arrayed at the Old Station Fly-In
and Heritage Show near Raglan, Queensland in May 2016..