VH-RWK Cessna 150B (c/n 15059567)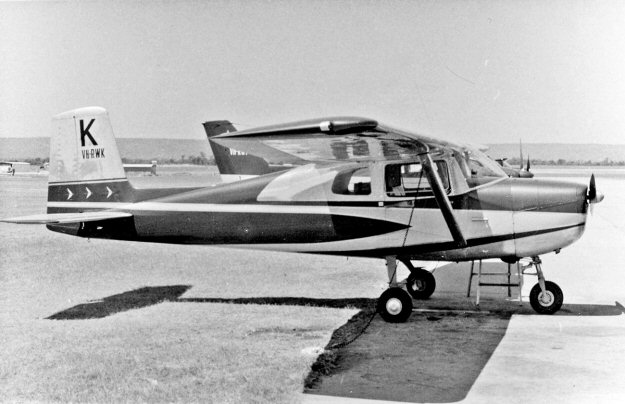 This was the former Rex Aviation demonstrator aircraft VH-DBR registered in July 1962
(ex N1167Y) until purchased by the Royal Aero Club of WA the following February wherein
it became -RWK. The above photo was taken by a young Mike Madden at Perth Airport in
March 1963. Mike took advantage of a half day stop at Freemantle by the ship on which he
was migrating from England, to make hasty visits to both Maylands and Perth Airports. (That's
the mark of a dedicated spotter/photographer!). At this time the Club had vacated its original
base at Maylands Aerodrome, and moved to nearby Perth Airport (Guildford), while waiting
for the new Jandakot Airport to be completed. -RWK remained with the club until July 1967
when it was sold off VH-WJL.